Become a Virtual Event Host with our Metaverse Platform
Welcome to uniVRse.io, where the power of virtual reality, multiplayer technology, and gamification converge to create immersive experiences that transform how we work, learn, and engage. 
We offer an innovative and customizable platform that enables seamless interaction, mobile apps, and multiplayer capabilities. Experience a world where physical limitations are no longer a barrier, and join us in building the future of virtual experiences. Discover the limitless possibilities of uniVRse.io today.
Vision: To positively impact 1 billion people's lives through technology, creativity, and innovation.
Mission:
To enhance people's lives via Information Technology
Globally recognized image/brand
Cross-discipline industry experts (combined strength from partners)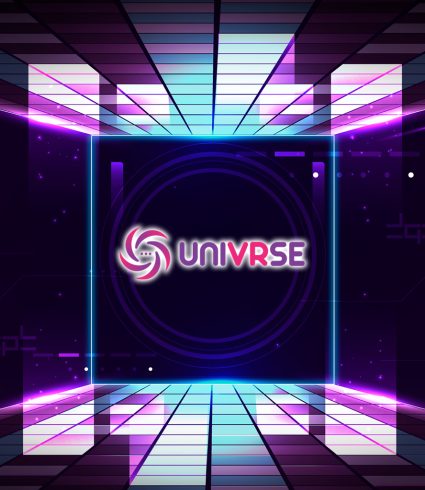 UniVRse Industry-Specific Solutions
Virtual classrooms
Virtual office space/ meeting rooms
Virtual conferences & exhibitions
Virtual Sales Expo
Virtual TownHall meetings with Community & Citizens
It's not enough to capture the attention of your audience, you have to keep them engaged.
Mobile Optimised Apps
Access our platform from anywhere, on any device with our mobile-optimized apps
multiplayer
Interact with fellow attendees in real time, forging new connections and opportunities
Seamless Communication
Seamlessly communicate through messaging, voice or video chat, and participate in Q&A sessions
Gamification
Engage and participate with our gamification features, earning rewards and competing for prizes.
Fully Customisable
Fully customise your experience, tailoring it to your needs and preferences for a truly unique and memorable event.
Get STARTED
Install the UniVRse App today, and scan the QR code or click the button below to get it
on Google Play. Our representatives are also available to schedule a demo session and
answer any questions you may have about using UniVRse for your business.